www.robertellis.net, The Official Website of Bestselling Author Robert Ellis
Copyright © 2014 by Robert Ellis. All rights reserved.

"Ellis spins a potent thriller."
-- Publishers Weekly

"A page-turning potboiler. We like this book!"


-- Philadelphia Daily News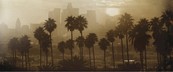 The No. 1 Amazon.com Bestseller in the US and UK

375+ FIVE STAR Amazon Reviews



In Production for Release in 2014 (US & UK)

Last month marked the first steps in creating an audio edition of the novel for the US and the UK. Auditions were conducted with more than forty actors, and for me, the clear choice was Jim McCance. Jim's voice is absolutely chilling and just perfect for this terrifying story. When I heard the first fifteen minutes, I couldn't sleep ...

In Production for Release in 2014 (Print, eBook, Audio)

In January the rights to a German language edition of THE DEAD ROOM were acquired by Amazon Europe. The translation was completed in June, and the book is now in production. Translations of the Lena Gamble novels hit the Top 10 List and stayed there for the better part of a year. But THE DEAD ROOM is the motherload. I can't wait to see what happens when it's released.

To be Released in late 2014, early 2015

What comes next, finally, is my next crime
novel, which I just completed a few weeks ago. The story introduces a new character, Matt Jones, a young detective working his first murder case. Set in Lena Gamble's world of Hollywood and Los Angeles, I've been wanting to tell this horrific story since the day I wrote the final chapter of THE DEAD ROOM. This one's seriously twisted, more than THE LOST WITNESS or even MURDER SEASON, and I'm really excited about it.

"Scorching. Deliciously twisted. Nothing is what it appears to be. Ellis succeeds masterfully in both playing fair and pulling surprise after surprise in a story that feels like a runaway car plunging down a mountain road full of switchbacks."
-- Publishers Weekly, STARRED REVIEW

"Ellis serves up a killer crime tale with riveting characters and relentless twists."
-- Booklist, STARRED REVIEW

"Los Angeles, under a cloud of acrid smoke. Robert Ellis´s CITY OF FIRE is a gripping, spooky crime novel."
-- The New York Times HOT LIST Pick

"CITY OF FIRE is my kind of crime novel. Gritty, tight and assured."


-- Michael Connelly



"CITY OF FIRE features a tough but deeply flawed protagonist, a tantalizingly complex plot, fully realized -- and realistic -- characters, and most of all, a palpable intensity. And if that weren't enough, the bombshell plot twist at the novel's conclusion makes this an absolute must read for thriller aficionados."
-- Chicago Tribune



Los Angeles Times Bestseller